Temprament + Fresher's Pack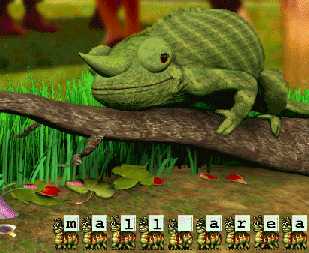 Ha! Finally,
finally
, AOL/Blogger (I don't know which is responsible, but as a person intimately acquainted with the tempramental nature of AOL, I rather suspect the former) is behaving and letting me post images to my blogs. For the past few days the routine has been: paste my typing in. Click 'add image'. Enter URL. Click 'post'. Ping! The screen disappears and a prompt (and irritating) 'reconnecting' message pops up. In fact, my computer is being tempramental full stop. Although we bought it four years ago, at a time when
Dell
was actually good, lately it revs up like it's preparing for takeoff. Chesty splutters and chokes emerge from the fan, which is whizzing at a furious pace. The crashes/ screen freezing have become more and more numerous. The poor thing, after just minimal running (we're talking 20 minutes here), runs a temperature and demands calpol, a cold face cloth and lashings of TLC (ie: repeatedly switching it on and off throughout the day to "give it a break"). Loading complex graphics dependent programmes is frankly beyond it's addled brain (something I'm feeling keenly, as I've had to sacrifice my computer games for several months now). If you think this bad, you don't want to see it in summer. Summer + heat=…well, put it this way: our computer's almost demise. Oh dear.
Like the title to this entry suggests, my life has been contrary to the extreme at the moment. The above is just one example. Recently, I have been learning touch typing with the help of that (not so) lurverly lady,
Mavis Beacon
. Except, now that I have finally reached the end of 'beginners', Ms Beacon has decided (very annoyingly),in the manner of Chris Tarrant, that 'no, we don't want to give you that!' So, with no further ado, Ms Beacon pulled a strop and froze. This wasn't just once, but a grand total of five times. Every time I reloaded the program, Ms Beacon would greet me with her friendly, very very American patter, we'd get to the lesson area and...she'd remember and pull a sulk. Indeed, Ms Beacon has been SO badly behaved that I've had no option but to start another screen-name to use. Now, that isn't the behaviour we'd expect from a fully grown woman, is it?
My Fresher's Pack for
The University of Durham
arrived today. For a brief time, I felt a rush of joy ("Yes! This is it! It's really happening!")...until I opened the large brown A4 envelope. My heart sank as a veritable wad of documents fell out at my feet. It sunk further when I realised just how much I've got to sort out. So many forms to fill in and send off! So many decisions to make in such a short space of time! Modules! Courses! Societies! JCR info! Accommodation! Argh! My mind feels like it's going into meltdown! It's death by paper! My solution was to quietly and calmly place it all back in the envelope. Avoidance may not be a worthwhile occupation in the long term...but in the short term it works. And that's all, to be frank, I care about.

If this is the adult world...it's no wonder binge drinking is a problem in England.